"Nigeria Remains an Important Part of Our Deepwater Portfolio" – Mrs. Elohor Aiboni, SNEPCO's Managing Director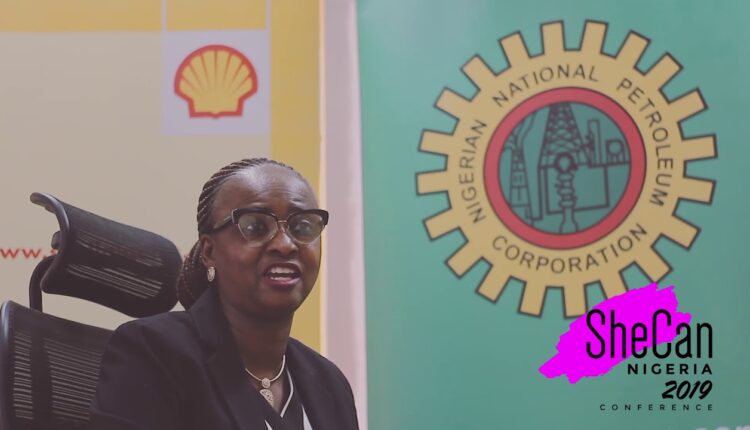 The Managing Director of Shell Nigeria Exploration and Production Company (SNEPCo) Limited, Mrs. Elohor Aiboni, talks to The Energy Republic's Managing Editor, Ndubuisi Micheal Obineme, about Shell's latest development plans for deepwater operations, and other activities to enhance the company's operations in Nigeria. Excerpts:
TER: Welcome back to the Post COVID-19 era. Congrats on your appointment as the Managing Director of SNEPCo! Please could you shed more light on your career journey in the oil and gas industry with emphasis on your track records at Shell Nigeria/SNEPCo?
Elohor: Thank you very much. It is, however, important to note that COVID-19 is still very much a disease with us. We are continuously learning to better understand the controls that we need to keep ourselves and our families safe. We must all contribute and play our part in eradicating the spread of COVID 19.
To the question on my career. My journey to the MD of SNEPCo started about 20 years ago when I joined the oil and gas industry right from school as a graduate of the University of Benin. I was on the lookout for opportunities in the industry. Having lived close to an oil company growing up in Port Harcourt, I have always wanted to work in the oil and gas industry.
I applied to Shell, got selected for the company's training school as a trainee, after which I started as a production engineer, straight into the field. I was eager to learn fast. So, I made myself humble and worked with everyone in the field. I took on all types of jobs, even ones that you would think a female should not take on; and I got the right support from my colleagues and leaders. They helped me through my stay in the field.
Later, I moved on to an operations engineer role. After a couple of years, I felt hungry for more. I wanted to learn about the business and how investments were made in projects. So, I began to look for roles that would provide such exposure.
I took on the role of Business Adviser to Executive Vice President for Sub-Saharan Africa which gave me the exposure and privilege to work with great leaders in Shell Nigeria, and outside Shell. This role expanded my horizon, I got opportunities to deliver through others and interacted more with other senior leaders.
After the Business Adviser Role, I sought to work on a major project and my operations background enabled me to get the opportunity to work on the Kashagan project in Kazakhstan, in operational readiness and assurance, as the Senior Projects Asset Engineer. I should say that this role kickstarted my journey into the offshore space.
I saw the First Oil come up. Shortly after that, I left Kazakhstan to come back to Nigeria to work as the Handover Manager for divested assets. While I was doing that, the opportunity came to become the Operations Manager for the Sea Eagle Floating Production Storage and Offloading (FPSO) vessel. This FPSO is in the shallow waters. It was a step in the right direction for me as I had always wanted to do something in the Deepwater space. I knew that Deepwater was the future for us in Nigeria.
I took on the role and learned a lot about the FPSO. My team was awesome! They made sure that I got as much information as I needed to make decisions as to the Asset Manager. The operations manager's role for the Bonga FPSO soon became available and that was how I got into the Deepwater space. I became the first female Asset Manager for the Floating Production Storage and Offloading (FPSO) vessels for Shell in Nigeria – first on Shallow water vessel (which we call Sea Eagle) and thereafter first on the Bonga Deepwater FPSO asset.
I am here today as the MD SNEPCo; an exciting role managing the Deepwater space as we have Operated and non-operated Assets. The role provides me with the opportunity to develop people, which is something I love to do, and to also grow our Deepwater business in Nigeria.
TER: Before your appointment as SNEPCO's Managing Director, you have been the Asset Manager of Bonga FPSO over the years. What were your greatest lessons and operational excellence during that period?
Elohor: Empowering People: I learned something early in my career: if you take care of your people, they will take care of you and that's something I imbibed early on. When you empower people, you would be amazed at how much they would deliver. Empowering the Bonga team helped us grow the business, take out costs, embrace technology. We learned fast and moved on.
Having a Learner's Mindset, where everybody has to be open to learning new things has been a great asset. If you see anything happening in other places and it's better than yours, learn. Staying open to learning was another great lesson I imbibed. We grew the business, drove cost efficiency, took out cost, embraced multiskilling, digitalization, grew WRFM (that is, Well, Reservoir and Facilities Management), and we learned from other Operating Units. Digitalization and proactive threat monitoring have enabled us to improve operational excellence, but we are still on the journey, working towards being the best in class
TER: As SNEPCo's first female Managing Director, what are your plans to grow the company's Deepwater operation in Nigeria?
Elohor: Nigeria remains an important part of our Deepwater portfolio. The Shell-operated Bonga field has produced more than 900 million barrels of oil since coming online in 2005. Through FPSO upgrades and subsea tiebacks to developments, such as Bonga North West, capacity has continued to grow.
Last year, we renewed the license and contract for the OML-118 block, which will unlock the next phase of development of the significant remaining block resources. Our current priorities include to:
I. Maximize the resources from our existing assets. This we will achieve by increasing operational excellence, especially in production availability, reduction of greenhouse gas emissions, and cost discipline.
ii. Reposition all our activities to be fully aligned with the new OML-118 production sharing contract signed last year with the Nigerian government.
iii. Recommence infill drilling activities, as well as near field exploration and appraisal. We need to continue working with our partners and stakeholders to mature capital and growth projects to enable final investment decisions.
iv. Continue focus on developing, empowering, and caring for our people – they are the greatest team I have worked with, and I know that we have not reached our full potential yet.
TER: What are SNEPCo's pivotal project development plans and new investment focus for the year 2022 and beyond?
Elohor: In 2022, we are resuming infill drilling and completion activities to bring additional new oil capacity onstream before the end of the year. We are also targeting a near-field exploration/appraisal opportunity which we hope to quickly develop within 12 months.
Having obtained the license renewal for the OML-118 block, we are working with our partners and government stakeholders to mature some major projects including Bonga North and Bonga Southwest to a final investment decision in the coming years.
TER: In terms of Research and Development, what are SNEPCo's latest R&D plans and innovations to build capacities in-country?
Elohor: At SNEPCo, we value the culture of innovation and the potency of digital technologies in strengthening our strategic competitiveness – from safety to production availability, cost leadership, and staff productivity. We have developed a coherent approach to take full advantage of the opportunities in this space. Our approach focuses on first ensuring that the relevant aspects of our core processes are amenable to the application of digitalization and innovation (simplification and standardization).
Next, we explore how our digitized core can enable growth in our key business performance indicators; and, lastly, we explore opportunities to generate value from new business models, based on emerging external developments.
We are focusing on foundational elements such as data. We have developed a data strategy to improve governance, data ownership, quality, and availability. With data growing exponentially, coupled with the significant drop in costs of digital technologies such as sensors, processing power, the emergence of cloud computing and storage over the past few years, gaining insights from data to deliver business value is imperative. It's a huge game-changer.
Data and the application of artificial intelligence are helping us to advance asset management excellence by improving availability and reliability through our Predictive Maintenance programs. We believe that about 50% of Unscheduled Deferment could be prevented by digitalization.
Shell Companies in Nigeria are in collaboration with two Nigerian Universities researching the production of synthetic base fluids for drilling operations from local raw materials, thereby substituting imported fluids and stimulating industrial production for the Nigerian oil and gas industry with cross-sectoral linkages. This is still in progress and approaching completion by the commissioned universities.
Shell companies in Nigeria have Centres of Excellence for postgraduate studies at the University of Benin, for Geoscience and Petroleum Engineering, and at the Rivers State University, for Marine and Offshore Engineering.
There are also Shell-endowed professorial chairs at the University of Port Harcourt (Petroleum Engineering); the University of Nigeria, Nsukka (Environmental Management and Control); the Obafemi Awolowo University (Geophysics); and the Ahmadu Bello University, Zaria (Mechanical Engineering).
We deliberately and strategically established strong relationships and partnerships with academia to build and grow sustainable in-country R&D efforts.
We have also commenced the use of Robots for internal inspections. These robots allow our people to work from a safe distance. Images and data collected can be used to identify potential leaks or an early assessment of surface conditions allowing early intervention before impact occurs.
The deployment of these digital technologies are opportunities to work safer, efficiently, and to further build resilient operating models while optimizing costs. These are critical for business continuity.
TER: Shell is a major sponsor at the sixth PETAN's Sub-Saharan Africa International Petroleum Exhibition and Conference (SAIPEC) 2022. What should we be expecting from SNEPCo at this year's event?
Elohor: We are looking forward to projecting how SNEPCo is powering progress in Nigeria through its collaborations with the necessary industry stakeholders. SNEPCo continues to support local companies to build in-country capabilities in various technical disciplines. We power the educational sector by developing talents from Secondary school through our Cradle-to-Career program which has given opportunities to almost 500 beneficiaries. We also power people through quality and affordable health care programs such as our Health-in-Motion program which has reached over over18,000 people.
One of the things we are most proud of at SNEPCo, and as Shell Companies in Nigeria in general, is the strides being made by All On. As you know, Shell is very much committed to the Energy Transition and All On is a deliberate strategy to ensure that:
Nigeria is not left behind and,
The Nigeria strategy is not an afterthought. As you know, the future is geared towards the adoption of renewables, and All On has been leading the charge for Shell's operations in Nigeria since 2017.
All On's portfolio of investee companies has grown to over 40 companies with an accumulated investment portfolio of over $15M spread across Solar Home Systems, Minigrids, Solar Assembly plants, technology providers, and other enablers.
In addition to the numbers, All On continues to do impactful work in changing lives through deployments made by its investees, in providing energy access to unserved and underserved communities in Nigeria, and its work with the Social Solar Initiative, All On's first CSR activity that provides solar to social sector organizations free of charge.
Since the launch of Social Solar in 2021, All On has provided energy access to social establishments ranging from the home for the elderly to a center for the blind and visually impaired, to community health centers, schools, etc.
SNEPCo has funded several initiatives with several others in the pipeline. These are some of the things SNEPCo is proud to be associated with and happy to share at this year's conference.
TER: What's SNEPCo's business model to reach the low carbon demand?
Elohor: Being an Exploration and Production Company, SNEPCo is focusing on three main things to thrive in a lower carbon future.
Improving Operational Efficiency in Our Existing Assets by maintaining the reliability of critical elements of gas handling systems, including compressors, for example, we have conducted obsolescence studies and are now replacing faulty barriers on Field Gas Compressors to prevent transmitter failures, which cause trips and increase flaring.
In Bonga, we optimize the consumption of power offshore where we reduce the number of power turbines in operation to minimize combustion emissions.
We are now deploying an Energy Efficiency Surveillance Tool, that is, a CO2 & Energy Management Information System, for structured target setting, reporting, performance analysis, and corrective action for energy variables.
These help to provide near-real-time insights to improve the efficiency of how we use energy.
Actively managing our CO2 intensity and reducing Methane Emissions by using technology to detect minor gas leaks, and to repair those leaks.
Our strategy towards reducing methane emissions reduction is embedded in the Leak, Detection, and Repair (LDAR) program, where Forward-Looking Infra-Red, FLIR cameras are used to visualize/ identify leaks not seen by the naked eye.
With this approach, SNEPCo supports Shell's target methane emission intensity of below 0.2% by 2025. This target covers all oil and gas assets for which Shell is the operator.
Ensuring that all new project designs are carbon-proof that is, to achieve with low CO2 intensity.
New Projects like Bonga North and BSWA aim to reduce our overall CO2 intensity as a business.
One initiative we're exploring is to install a flare gas recovery system that will recover all the gases going to be flared during normal operations and re-route back to topsides for re-compression and export.
For reducing emissions even while developing our new projects, we are also looking at possible drilling with LNG-power rigs instead of diesel-powered rigs.
Finally, we are looking at battery energy storage systems for small loads.