SNEPCO's Digital Twin: A Structural Model for FPSO Digitalisation, Local Content Opportunities in Nigeria's Deepwater Operation
By Ndubuisi Micheal Obineme
A digital twin is a virtual representation of a physical object, assets, process, or service. The digital twin technology can be used to replicate processes to collect data to predict how they will perform. This concept was originated from NASA in an attempt to improve the physical model simulation of spacecraft in 2010.
According to Wikipedia analysis, Digital twins were anticipated by David Gelernter's 1991 book known as 'Mirror Worlds'. It is widely acknowledged in both industry and academic publications that Michael Grieves of the Florida Institute of Technology first applied the digital twin concept in manufacturing. The concept and model of the digital twin were publicly introduced in 2002 by Grieves, then of the University of Michigan, at a Society of Manufacturing Engineers conference in Troy, Michigan. Grieves proposed the digital twin as the conceptual model underlying product lifecycle management (PLM).
Interestingly, the offshore energy industry has embraced the digital twin technology to enhance efficiency and safety, reduce maintenance and operating costs, and support asset life extension. Industry experts have said that the 'Digital Twin' allows operators to obtain greater insights to improve inspection, maintenance, and repair (IMR).
This article focuses on the deployment of digital twin technology at the Shell Nigeria Exploration and Production Company's (SNEPCO) Bonga floating, production, storage, offloading (FPSO) vessel which is leading the way to digitalizing Nigeria's deepwater operation; highlighting the local content opportunities this could provide to indigenous service companies who are offering engineering and technological solutions in the Nigerian oil and gas industry.
The Bonga project, which began producing oil and gas in 2005, was Nigeria's first deep-water development project. The Bonga project helped create the first generation of Nigerian oil and gas engineers with deep water experience and stimulated the growth of major industries.
The project increased Nigeria's oil capacity by 10% when output began in 2005. Oil from the Bonga North West sub-sea facilities is transported by a new undersea pipeline to the existing Bonga floating production, storage, and offloading (FPSO) export facility.
SNEPCO expanded the project with further drilling of wells in Bonga Phases 2 and 3 and through a subsea tie-back that unlocked the nearby Bonga North West field in August 2014. Bonga Phase 3 achieved its first oil in October 2015. The Bonga FPSO can produce 225,000 barrels of oil and 150 million standard cubic feet of gas per day.
In March 2017, SNEPCO commenced the 4th turnaround maintenance on the Bonga FPSO. Production from the field was shut down and resumed the following month.
The company explained that the maintenance exercise will help ensure sustained production and reduced unscheduled production deferments. The maintenance involves inspections, recertification, testing, and repair of equipment as well as engineering upgrades with Nigerian companies and subsea professionals playing key roles.
Some of the features of an FPSO digital twin technology include inspection capabilities, digital analytics, and modeling to enable monitoring of the asset's hull structure during operation without having to rely on costly routine inspections. DIGITAL TWIN SAVES COST!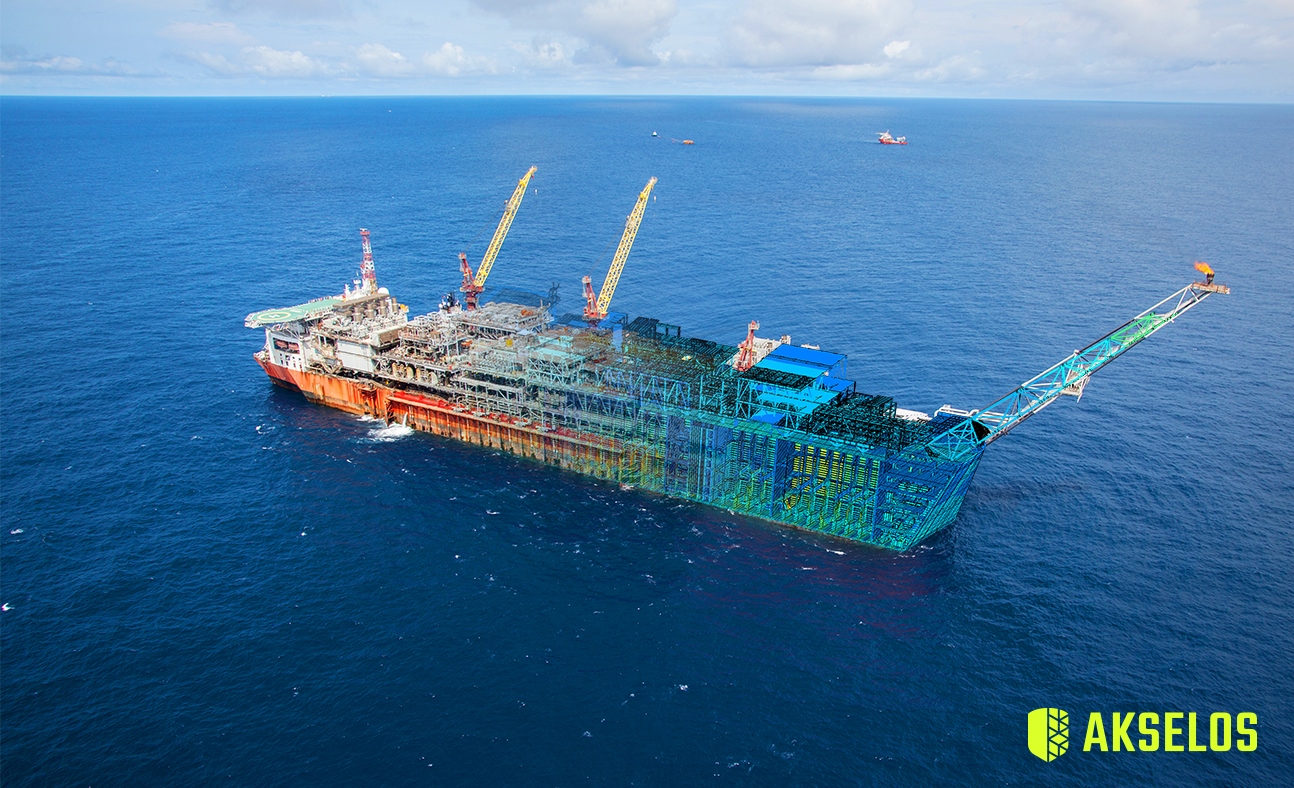 Based on our findings, a digital twin is a virtual replica of the physical FPSO which detects technical problems, provides and analyzes fatigue in the hull of the FPSO to optimize the vessel's structural safety, and supports risk-based inspection (RBI).
In a report, DNV GL, a Norwegian company specialized in assurance and risk management, has affirmed that the digital twin can be used in real-time to monitor the FPSO's condition, identify and monitor high-risk locations, and plan cost-efficient maintenance and inspection accordingly.
A new report shows that the digital twin technology uses numerical design models and data from actively recorded strain gauge sensors onboard the vessel that is said to provide a full understanding of the accumulative loading and current state of the physical FPSO structure.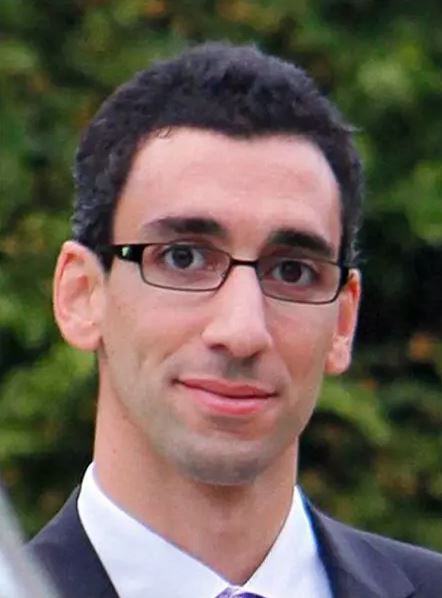 Francois-Xavier Sireta, technical lead for naval architecture and principal engineer, DNV GL – Oil & Gas
Francois-Xavier Sireta, technical lead for naval architecture and principal engineer, DNV GL – Oil & Gas, said: "the digital twin can potentially save millions by avoiding the costly and possibly catastrophic repercussions of ill-informed integrity management by pre-empting and preventing detrimental damage.
"For an asset operating in a harsh environment, where the loads play an important part in the possible degradations…, using data from the site as a basis for optimized inspection planning, alarms for extreme events, and asset suitability for life extension is crucial."
While some experts have said that digital twin technology can cut offshore decommissioning costs by 9 – 15%. They noted that it could save operators millions of dollars on project costs for platforms ranging from topsides and jacket removal to subsea infrastructure, facilities 'de-energizing, operator costs, onshore recycling, and site remediation and monitoring among others.
Another report shows that offshore facilities with topsides of 10,000 – 40,000 metric tons can benefit from the digital twin to cut decommissioning costs, and FPSO operations through to decommissioning phases.
As part of SNEPCO's commitment to enhance production in the Bonga oil field, the company deployed a structural digital twin on the Bonga FPSO in September 2020, during the COVID-19 pandemic.
The digital twin was designed and developed by Akselos, a Swiss company, and creator of the world's most advanced engineering simulation technology, who also provides an engineering simulation platform based on reduced-basis finite-element analysis. The platform is used to create digital twins of energy infrastructures to improve their design, maintenance, reliability, and lifetime.
Akselos had successfully deployed the Digital Twin for Shell's Bonga Main FPSO, located 120km Southwest of the Niger Delta in Nigeria. The Digital Twin is a physics-based model of the asset, which represents its entire physical counterpart in absolute detail and accuracy. The model is updated with loading conditions and inspection data regularly, providing the ability to carry out structural assessments based on the 'as is' condition, from anywhere and at any time.
The structural Digital Twin, which is based on Akselos' patented RB-FEA technology, was selected by Shell Nigeria Exploration and Production Company (SNEPCo), Shell's deepwater company in Nigeria, because of its unique ability to realize several operational objectives. These include the identification of critical areas for prioritized inspection, maintenance, and repair; a reduction in personnel onboard the asset; reduced necessity for physical inspections in hard-to-reach areas such as cargo tanks; and to support scenario planning for extreme weather events and asset modification.
The deployment of the breakthrough simulation technology will also enable safe asset life extension by replacing the over-conservative estimates made with conventional simulation software, with accurate assessments that reflect actual remaining fatigue life.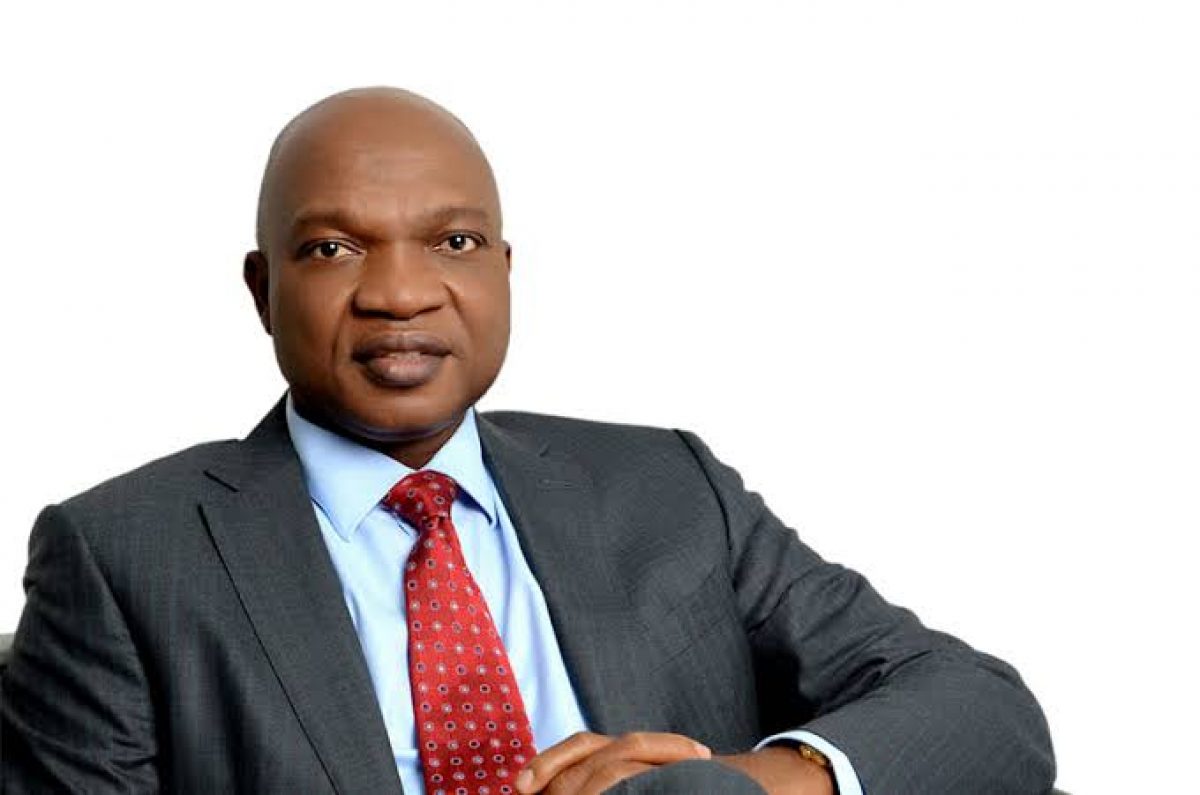 Osagie Okunbor, Country Chair of Shell Companies in Nigeria
Osagie Okunbor, Country Chair of Shell Companies in Nigeria commented, "It was a year when COVID-19 ravaged the global economy and changed all our lives. I'm proud of the contribution Shell Companies in Nigeria were able to make. I am immensely proud of the Shell Companies in Nigeria. The contribution we make to this country is astounding. Not only in terms of the tax revenue we generate for the nation but also in terms of what we are achieving when it comes to developing gas and increasing access to energy for Nigerians.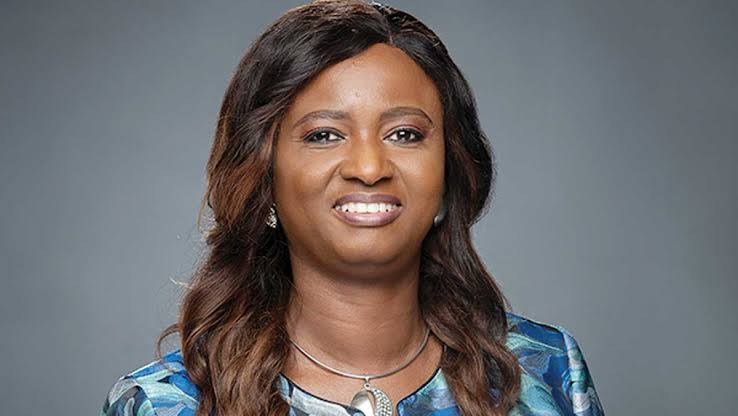 Elohor Aiboni, Managing Director for SNEPCO
Elohor Aiboni, Managing Director for SNEPCO, said "The Bonga Main FPSO heralded several innovative 'firsts' when it was built back in 2004, so it's fitting that it's the first asset of its kind to deploy something as advanced as a structural Digital Twin. We are very excited about the new capabilities that Akselos brings and believe it will create a positive impact on the way we manage structural integrity. It is also a great example of digitalization coming to life.
"Our operational availability is on track. Our safety record is good and we're in control of costs. We've got to ensure that our operational availability remains high and that we stay efficient and safe.
"The magic starts when you empower people. My teams know the asset better than anyone, so we ask them to speak up. We train across multiple disciplines and use digital tools to improve productivity. We keep safe by creating 'family units' that look after each other and celebrate success.
"The Bonga field is prolific and we see a future. It's professionally satisfying to know that we have the technology to get through our drilling campaigns and our cost journey. With the right investment climate, there could be more oil and gas discoveries and the potential to expand and create jobs and opportunities for people.
"We are very excited about the new capabilities that akselos brings and believe it will create a positive impact on the way we manage structural integrity. akselos is a great example of digitalization coming to life".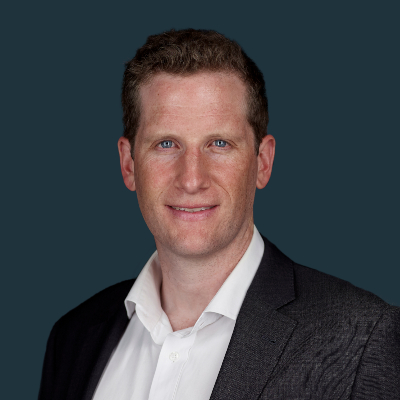 Dr.
Dr David Knezevic, CTO and Co-Founder of Akselos
David Knezevic, CTO, and Co-Founder of Akselos said: "We are very proud to have reached this important milestone, which represents many months of complex engineering work between SNEPCo and Akselos. To have the opportunity to deploy our breakthrough technology on a 300,000-tonne asset is the kind of technical challenge that Akselos was founded to solve. I'd like to thank the SNEPCo team and the wider team within Shell for sharing our vision and for their commitment to digital transformation."
The Bonga Main FPSO, which became operational in 2004, has a capacity of 225,000 barrels per day and weighs over 300,000 tonnes, making it the largest asset in the world to be protected by a structural Digital Twin.
Shell has been working with Akselos since its technology scouts were introduced to the company as a start-up, as part of the MIT Industrial Liaison programme in 2015. Since then, the integrated energy company has supported Akselos' technology deployment on many of its assets and become a minority shareholder through its venture capital arm Shell Ventures. The partnership has played an important role in Akselos' development to become an international scale-up operating across the energy sector.
SNEPCO's Bonga FPSO is becoming the largest asset in the world to be protected by a structural Digital Twin.
The SNEPCO's digital twin, developed by Akselos, has been listed on the World Economic Forum world records following Akselos innovative approach to developing such technology that is shaping the global energy industry. Based on this, Akselos has been listed among hundreds of companies as one of the World Economic Forum's "Technology Pioneers".
The World Economic Forum selected Akselos as one of the most promising Technology Pioneers of 2020, who are shaping major industries including the energy sector and much more. Akselos, the creator of the world's most advanced engineering simulation technology, the Digital Twin, made it to the selection for its contributions to the energy industry.
Akselos' Thomas Leurent said, "It's very humbling to be acknowledged as a technology pioneer by the World Economic Forum. It's an accolade that confirms our technology is a gamechanger, and that it can be used with great purpose – to accelerate the energy transition. Using breakthrough algorithms licensed from MIT, our software will help make sure the next generation of renewable energy assets are designed and deployed at the speed and scale required for the energy transition, as well as being economically sustainable. We look forward to working with fellow pioneers and contributing to the Forum's critical conversations."
Local Content Opportunities:
The SNEPCO digital twin stands as an opportunity for indigenous companies to come up with an innovative concept to do a replica of 'Made in Nigeria Digital Twin' technology that will enhance deepwater operation more efficiently – which is already making a positive impact in the global offshore energy industry.
At the fifth edition of the Sub-Saharan African International Petroleum Exhibition and Conference (SAIPEC) 2021, SNEPCO showcased the digital twin technology at the event, which is now enhancing the company's operation on the Bonga Floating production storage and offloading (FPSO) vessel, offshore Nigeria.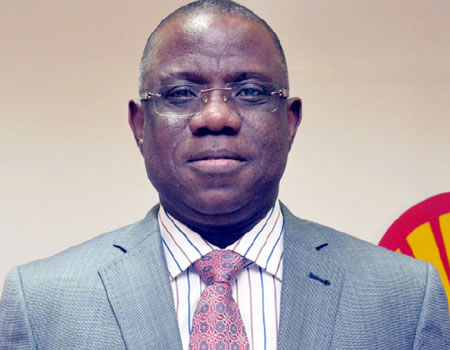 Bayo Ojulari, SNEPCO's former Managing Director
In an exclusive interview at the sideline of SAIPEC 2021, Bayo Ojulari, SNEPCO's former Managing Director, said the Digital Twin is a new technology that can be used to virtually identify critical areas for prioritized inspection, maintenance, and repair, reducing the need and frequency on safety exposures associated with physical inspections.
In his words, "SNEPCO's 'Digital Twin' is the headline at SAIPEC. There is a quick win to get a Nigerian company to do another digital twin for SNEPCo, to open opportunities. It is key if we support a company to build capabilities around digital twin".
Shell Companies in Nigeria (SCiN) has been a pioneer to SAIPEC since the inception of the event in 2017. SCiN has been contributing to the development of the Nigerian business sector by contracting local companies.
So far, SNEPCO has awarded major engineering and construction contracts to indigenous companies, has local staff, or possesses domestic capabilities in the country. These companies were involved in the installation of new production manifolds, subsea umbilical systems, oil production, and water injection flowlines.
Take the Bonga FPSO, for example. During the COVID-19 lockdown, it wasn't possible to send equipment overseas for maintenance and yet a crucial compressor required an overhaul.
SNEPCO said, "We identified a local company and we worked with them. We got it done and we will continue to build local capacity as much as possible."
Adam Bradley, Bonga South West Aparo Manager noted, "There is a much stronger ambition now
to build Nigerian capability. Creating investment stability with enabling terms and lease extension will spark a renaissance for the Nigerian deep-water oil and gas industry.
"We need to continue having rational, professional discussions with the government, stakeholders about developing local businesses. The more projects we get, the better it is for developing capability. It's like with anything, the more you practice the better you get. Contracting transparency and ethics are essential.
"I'm optimistic. The talent, understanding, and eagerness to deliver a project like Bonga South West Aparo are here. If we collectively get the enablers right, it will bring back the activity and growth beyond what we've previously seen in Nigeria".
Taking an overview of the Nigerian oil and gas industry milestones, the country is well-positioned to become West Africa FPSO Yard due to the country have the capabilities and capacities such as engineering and technology service providers, quay lengths & capacity, draft, heavy load platform, concrete yard for topsides and hull apportionment laydown to handle FPSO construction among others.
To date, Shell Companies in Nigeria are creating jobs by investing in large energy projects, awarding contracts to Nigerian businesses, and employing, training, and empowering Nigerians across their businesses.
Shell is building talent, across all its business portfolios, especially, in natural gas and deep-water exploration. The company strongly believes that its investments will enrich many areas of the country for the future.
SNEPCO is keen to support indigenous companies to develop a digital twin technology for its deepwater operation among others.
The Bonga project is operated by SNEPCo, which holds a 55% stake. The other project partners are Esso Exploration & Production Nigeria (Deepwater) Limited (20%), Total E&P Nigeria Limited (12.5%), and Nigerian Agip Exploration Limited (12.5%) under a Production Sharing Contract with the Nigerian National Petroleum Corporation.
Today, nearly one-third of Nigeria's deep-water production comes from the Bonga and Erha fields.