Germany Hosts Energy Dialogue on Low-Carbon Hydrogen at NIES 2023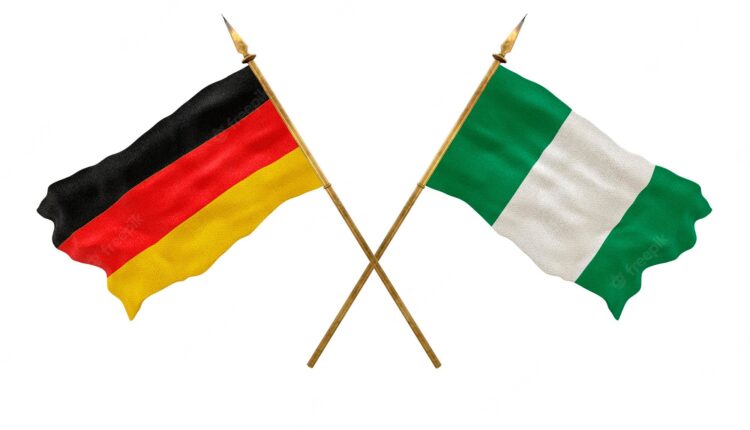 The Embassy of the Federal Republic of Germany to Nigeria and the German-Nigerian Hydrogen Office, financed by the Federal Foreign Office and implemented by the Deutsche Gesellschaft für Internationale Zusammenarbeit (GIZ), yesterday, 18th April, hosted an event titled "Low-Carbon Hydrogen: A Key Piece for a Just Transition" within the framework of the 6th Nigeria International Energy Summit (NIES 2023). In attendance were diplomats and distinguished members from the energy sector and academia.
In her welcome address, the Ambassador of the Federal Republic of Germany to Nigeria, Mrs. Annett GÜNTHER, stated that "it has been two years now since the Nigerian International "Petroleum Summit" was re-branded as "Energy Summit", thus reflecting a crucial change in its outlook and in the increased attention it gives to non-traditional sources of energy. There could be no better way to illustrate this process than a discussion that is clearly moving from Oil to Gas, and from Gas to Hydrogen and other green and renewable energy sources".
In his remarks, the Country Director, GIZ Nigeria & ECOWAS, Dr. Markus WAGNER, shared that, "the nascent low-carbon hydrogen economy and its associated industries hold the promise of economic growth, industrialization, added-value creation, decent job generation, infrastructure development, and an increased access to secure and affordable low-carbon energy. Yet, these socioeconomic benefits can only be reaped if we focus on long-term development instead of immediate returns. If we focus on how to make the Energy Transition a Just Transition".
The Permanent Secretary, Ministry of Petroleum Resources, Ambassador Gabriel ADUDA, in his keynote address, emphasized how low-carbon hydrogen fits into the theme of this year's edition of the NIES (Global Perspectives for a Sustainable Energy Future), which was motivated by the foreseen changes in the fossil fuel segment as the world pursues the energy transition agenda. Adding that Nigeria is keen on exploring the possibilities that the nascent hydrogen economy could create for its energy sector.
Also speaking at the event, the Director-General of the National Council on Climate Change, Dr. Salisu DAHIRU, expressed gratitude for the existing cooperation between Germany and Nigeria and anticipation for further cooperation in the implementation of Nigeria's Energy Transition Plan, especially on the topic of low-carbon hydrogen.
In a presentation on the opportunities, levers and challenges to make low-carbon hydrogen a reality for Nigeria, Dr. Chinnan DIKWAL, Executive Vice President of the African Energy Council, stated that, Nigeria is well positioned to produce low-carbon hydrogen for domestic use and export into Europe and Asia. He further gave recommendations to help develop a robust hydrogen value chain in Nigeria, such as creating a H2 accelerator programme for start-ups & projects, co-locating H2 production and consumption in hydrogen valleys, and launching a hydrogen-centric regulatory regime to instill confidence for both producers and consumers of hydrogen.
The presentation was followed by a panel discussion, which served as a platform for Nigerian voices from oil & gas, renewable energies, public sector, academia, and NGOs to speak about their visions of a Just Transition.
The session was closed off by the Head of the German Nigerian Hydrogen office, Ms. Gina LAGUNES, who in her closing statement said, "to ensure future economic stability, Nigeria, as a traditional fossil fuel exporting country with existing oil and gas infrastructure and know-how, can use this trend as a momentum to transition towards sustainable energy".
Ms. LAGUNES further reiterated the Hydrogen Office's commitment towards providing advisory for the creation of an enabling framework for low-carbon hydrogen, developing capacity in public and private sector, civil society and academia, as well as offering support to private sector and specific projects.