NBCC Event: Stakeholders Ponder Pathways For Renewable Energy Utilization In Nigeria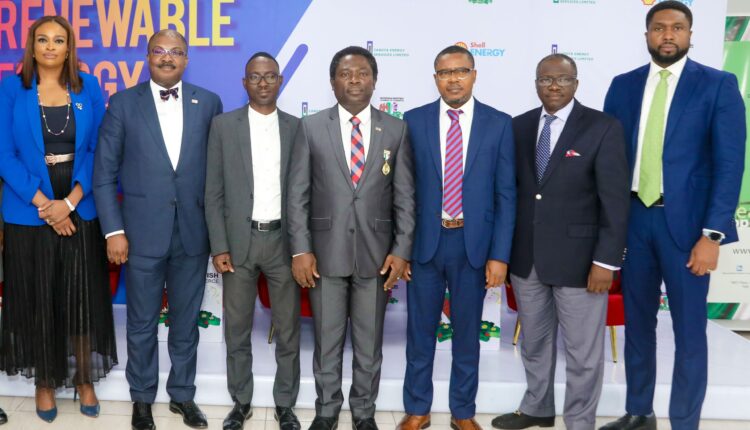 By Ndubuisi Micheal Obineme
Industry Stakeholders have pondered the pathway for the utilization of renewable energy as part of Nigeria's energy mix. They spoke at the Nigerian-British Chamber of Commerce (NBCC) Renewable Energy event with the theme: "Renewable Energy: Innovation, Transition, Opportunities, and Challenges" on Thursday, August 24, 2023, in Lagos.
Energy stakeholders who spoke at the event include NBCC President and Chairman of Council, Ray Relly and Mr. Ralph Gbobo, Managing Director, Shell Nigeria Gas, while the panelists are Ms. Caroline Eboumbou, Managing Director of All-On, represented by Mr. Sele Inegbedion; Raymond Akintayo, CEO of Cabota Group represented by Wale Elegbede; Folake Soetan, Managing Director of Ikeja Electric; Rolake Akinkugbe-Filani, Chief Commercial Officer of Mixta Africa moderated the session.
The speakers also discussed the potential of renewable energy in Nigeria, the challenges to its adoption, and the opportunities it presents.
In his words, the President and Chairman of Council, NBCC, Ray Kelly, said renewable energy had taken shape more than ever before in the global space, and this an opportunity for Nigeria to tap into the immense opportunities in the renewable energy space which will also drive Nigeria's sustainable energy future.
"As we are confronted with climate change and environmental degradation as a result of fossil fuels, we must look inward for innovative ways of meeting the energy needs of our growing population.
"We must implement policies that will make renewable energies not only affordable but sustainable and we need to also monitor implementation of those policies," he said.
Managing Director, of Shell Nigeria Gas, Ralph Gbobo, said: "To create a more sustainable future, the exploration, development, and utilization of renewable energy sources are essential components of the energy landscape.
"In pursuit of a more sustainable future, innovation plays a vital role in transforming the production of energy by fostering new technologies, business models, and ideas. We can pave the way for positive change, collaboration among the private sector; government agencies and academia are essential to overcome the challenges we face in the transition to renewable," he said.
He added that there is a challenge to utilizing clean, renewable energy sources like wind, solar hydrogen, and bioenergy to drive economic growth, create jobs, and ensure environmental sustainability.
"Transition demands substantial investments, deployment of policies, regulations, infrastructure, enhancements, and building of capacity. So, as leaders, policymakers and advocates have the responsibility to turn these challenges into opportunities to foster sustainable economic growth and create a brighter future for generations to come.
"As we progress towards renewables, we should recognize and value the significance of gas as a transition fuel. Gas has a pivotal role in energy transitions as it provides a cleaner alternative to traditional fossil fuel as it has lower carbon emissions and reduced environmental impact," he said
In her words, the Chief Executive Officer (CEO), of Ikeja Electric, Folake Soetan, also said the transition to renewable energy was imperative for a sustainable future.
She pointed out that commitment to a more sustainable future starts with having a clean energy transmission plan, adding that the short-term plan was to boost the efficiency of the plans.
"Regulation and policies play a huge role in achieving the adoption of renewable energy as it is critical to the development of the economy, generally providing financial incentives for renewable energy projects," she said.
Soetan stressed that with the right policies and regulations that can attract the necessary investment required in the sector, players would be able to achieve the transition.
She added that long-term strategy aligns with the incorporation of clean energy projects, noting that the need for collaboration among stakeholders in the sector.
However, the CEO of Cabota Energy, Raymond Akintayo, said renewable energy like solar is not suitable for industrialization, hence gas engine is a good alternative.
Represented by the company's Group Chief Operating Officer, Wale Elegbede, he called on the government to do more from the perspective of investment in renewable energy.
He emphasized the need for increased education, training on renewable energy, and the creation of courses on renewable future.
"There is a need for government support for the renewable energy sector so that players in the sector will no longer be accessing double-digit loans from commercial banks but simplify the process of accessing funds from the Central Bank of Nigeria".